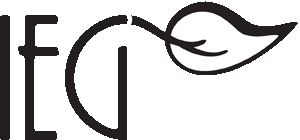 Image Enrichment Group
Home
Services
Products
About Us
Our Office
Pre & Post Care
Contact Us
Directions
Gift Cards
Testimonials
Resources
Elaine is the best electrologist in the bay area.

Elaine has a VERY steady, gentle hand. She has been practicing for decades, and the treatments have been successful. She is very friendly and talks to me about all sorts of topics to keep my mind occupied during treatment sessions.

She has experience working with clients with a huge range of skin tones; this is important because it seems correlated to the damage electrolysis can do to your skin. As someone with darker skin, I really appreciated that she advised me on how to minimize skin damage (i.e., scarring, pitting, etc.). She taught me how to pick sunscreens to prevent hyperpigmentation after treatments, and she helped me figure out how frequently to schedule treatments to allow my skin to heal properly between visits.

A small thing: Elaine is quite popular and therefore very busy, so you may need to wait a few days to schedule an appt over the phone. Don't be discouraged by the wait because she is DEFINITELY worth it.
- Alisha
Elaine is fantastic. Not only is she very patient in answering questions, she is very straight forward with her input and guidance. As a first time electrolysis customer, it was a little nerve racking but Elaine did a fantastic job and keeps up a steady stream of communication so the process goes by quickly. I can highly recommend her!
- Jennifer
If you don't care about how hairy you are, or you only need a five minute visit to your electrologist every six months, then it probably doesn't really matter who you see. If you're cursed with being very hairy, then it really matters. If you're in that latter group like me, then I highly recommend Elaine Staats from the Image Enrichment Group in Cupertino . Elaine offers the full list of aesthetician-type services. I've been going to her regularly for electrolysis for over three years, and haven't regretted it for a moment. If you have a lot of hair to remove then not only do you have to get someone who's good enough to be able to get rid of that frustrating hair permanently, but you also need to make sure that you don't end up with any scarring from all that zapping. I've been very happy with the results. I've seen only an improvement from all of Elaine's work, and no down sides at all. If you have to have lots of multi-hour appointments, then you also need to have someone working on you who will either respect your desire for silence, or keep you occupied with sparkling conversation. Elaine has never disappointed me on this front either. Elaine has over twenty years of experience as an aesthetician and electrologist, so there's no need to deal with any learning curve. She clearly knows exactly what she's doing. She treats women, men and the transgendered with equal alacrity and experience. This is also not a small point. Some electrologists are squeamish about treating men or the transgendered. Elaine is more than happy to work with swarthy men with unruly unibrows, and with the transgendered seeking a more feminie visage. Very highly recommended. Nothing's cheap in this world, especially multi-hour labor-intensive visits over the years, but great value for money in my opinion.
- Lydia
Elaine rocks! I had severe facial hair growth and Elaine gently eradicated it after years and years of embarrassment and inconvenience. Not only is she fantastic with removing unwanted hair, but also at keeping up an interesting, lively conversation that distracts from any discomfort, if you're inclined to participate.

I can't express my gratitude; my life has improved immensely.
- Eileen